Meet the Team
Better hearing and a better quality of life can be yours for many years with the help of the right hearing professional. At Center For Better Hearing, we pride ourselves on developing long-term relationships with our patients. Relationships based on unsurpassed personal service that begins the first time you walk through our doors and continues long after your initial appointment.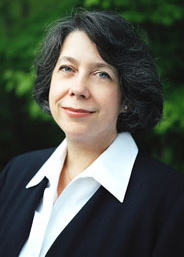 Susan Boggia
Au.D., CCC/FAAA
Susan Boggia, Au.D., CCC/FAAA, owner of Center for Better Hearing. has been practicing Audiology for over 30 years in a variety of settings including physician offices, nursing homes, schools, and as director of a hospital based audiology program. Her commitment to early identification and treatment of hearing loss is evidenced in her implementation of a hospital based newborn hearing screening program and school based educational audiology program.
Dr. Boggia received her Masters Degree from Adelphi University in Garden City, NY and her doctoral degree from the University of Florida. She is credentialed by the American Speech, Language, and Hearing Association and is Board Certified and a Fellow of the American Academy of Audiology. She is a NYS licensed audiologist, certified Teacher of the Speech&Hearing Handicapped, and registered hearing aid dispenser. Dr. Boggia is also affiliated with several hearing associations on the national, state, and local level and serves on the board of the local Association for the Hearing Impaired.
Dr. Boggia has received numerous continuing education awards. She has advanced training and experience working with all major hearing aid manufacturers and tinnitus patients. Her interests include emerging hearing technology, quality hearing care, and tinnitus treatment.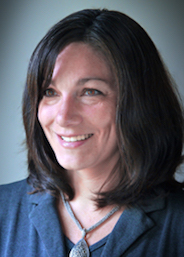 Cara Bedore
Au.D., FAAA, Doctor of Audiology
Cara Bedore, Au.D., FAAA, Doctor of Audiology has been a practicing clinical and dispensing audiologist for the last 10 years. She is proficient in diagnostic evaluations and rehabilitation of hearing loss from birth to the geriatric population.
Cara began her audiological career post-graduate from SUNY Plattsburgh 15 years ago. She interned at the Stratton VA Center in Albany NY. She then joined a private practice and participated in the beta testing for the Universal Hearing Screening of Newborns at Albany Medical Center. Cara earned her Doctorate in Audiology from Salus University, Elkins Park PA. in 2005, is Board Certified, a Fellow of the American Academy of Audiology, and a NYS licensed and registered hearing aid dispenser.
She enjoys keeping on the cutting edge of technology and staying current with new trends in the hearing health industry. When not in the office, Dr. Bedore enjoys hiking, skiing, gardening, and being on the water with her husband and her young daughters.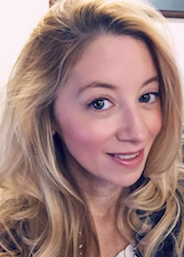 Toni Burnell
Administrator
Toni Burnell Is the smiling friendly face you will meet upon your arrival at Center for Better Hearing. She joined the Center in March 2018. Toni oversees the day to day operations ensuring patient satisfaction at each and every visit.
Toni is a medical administrative professional who brings over 20 years of experience with her. She has taken courses through SUNY Adirondack and has received certification in Medical Transcription as well. She brings enthusiasm, professionalism, and a focus on patient satisfaction.
Toni has a passion for learning and is always looking for ways to improve our practice and enhance patient care. Outside of work Toni enjoys playing tennis, reading, and spending time with her family.
Why wait? You don't have to live with hearing loss.
Why wait? You don't have to live with hearing loss.